2012 Reading for LGBTQ Pride
June 23rd, 2012 by Front Table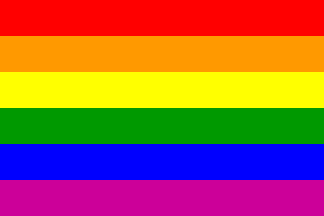 Happy Pride from your Co-op!
Some recent titles to whet your appetite…

University of Wisconsin Press, 2011.

A new anthology of queer Chicago writers, edited by a Columbia College writing teacher.
Magnus Books, October 2011.

Novelist Edumnd White traces, in elegant prose, the queer histories of some of our most beloved artists, from Auguste Rodin to Robert Mapplethorpe to James Merrill to Edith Wharton.
Hachette, February 2012.

A history of gay writers from the post-WWII years to the present, this book is both the history of a literary movement and a history of social change.
Thames and Hudson, April 2012.

Now the definitive overview of gay biography, Robert Aldrich's Gay Lives begins in 2400 BC, depicting a rich history of homosexuality across time and space–with illustration!
University of Chicago Press, December 2011.

Dissecting the focus on gay marriage as the signature gay rights issue, Whitehead argues that the shift towards the institution (and away from earlier activism) is tied to the larger societal shift towards neo-liberalism.
University of California Press, February 2012.

Bearing witness to the massive loss of life at the onset of AIDS, Sarah Schulman simultaneously maps the lost power of imagination wielded by the queer community–and in particular, in the artist enclaves of New York's Lower East Side. This book is a powerful testament to that lost potential, and an informed critique of the mainstreaming of queer culture since.
Duke University Press, January 2012.

For years, Duke has been a trustworthy source of academic work on queer studies, and this book is no exception. A strong collection of essays in the growing field at the intersection of queer studies and disability studies, this book carries serious weight.
Duke University Press, October 2011.

Like the title above, a strong showing from Duke University Press. And a welcome study of race in what is too often a monochromatic field.
Beacon Press, January 2012.

These three authors turn a sharp eye to the American criminal legal system to show how LGBT people are  not treated equally by, and under, the law.
Posted in Book Lists, Uncommon